Discover more from Consume Your Own Tech Investing
Covering human psychology in investing, consumer, and tech sectors. It is also about managing a portfolio based on your "personality tech" without copying others. Author is a seasoned investor, ex-ibanker, and grad student in clinical mental health.
2nd Tesla: Added One to Q2 23 Deliveries
Model 3 purchase also came with a few surprises. By Benjamin Tan
It is the time again when Tesla is about to announce quarterly production and delivery numbers. With June 2023 coming to a close, Wall Street is already publishing early estimates based on preliminary data. Below is an extract from Goldman Sachs research (June 25, 2023):
"Positively, we believe that 2Q23 deliveries are tracking well, and our base case is that volumes will be similar to consensus of 445-450K (per FactSet and Visible Alpha) given solid sales data in April and May."
Compared to Q1 2023 delivery of 423K, sequential growth of 5-6% would be solid, especially amidst current economic conditions and stronger competition. Evidently, repeated discounting across all Tesla models in the last few months helped maintain sales momentum. A rumored revamp of the Model 3 - codenamed Project Highland - could be prompting continual price cuts to work through existing inventory of the 2023 version.
Barring extraordinary circumstances, Tesla appears on track to produce around 2 million vehicles this year, with demand keeping pace.
Bought into the Discount Hype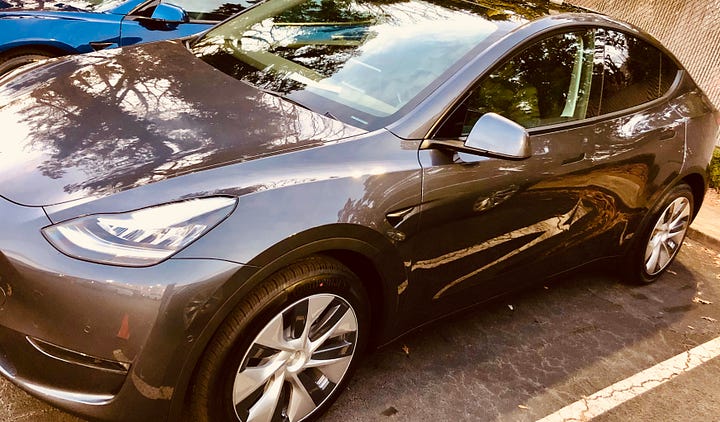 We started thinking about buying a second car recently. At first, we were only considering electric vehicle models with viable third row seating - that narrowed our options to just a few in the market. Rivian R1S (RIVN 0.00%↑) was one and we went for a test drive. It was unclear when we could take delivery on that vehicle, even though we placed a refundable deposit months ago.
In the end, we realized we did not need a third row (yet) - just us two in the household - so we decided to pick up a Model 3, which was available immediately, discounted, and half the price of a Rivian R1S.
Ordering and Vehicle Pick-Up Experience
Because Tesla had plenty of Model 3 vehicles in stock, our purchase was completed within a few days. Back in November 2020 when we bought our customized Model Y, the process was slower and involved more touch points. It also came with a slight dent that had to be fixed.
For the Model 3, we just showed up to complete some paperwork (yes, pen and paper) and drove off with the car without any issue. It did take a while for our temporary license plate to be printed. Wondering if Tesla will eventually digitalize the whole process, because I can imagine more of the touchpoints to be automated. Still, the overall purchase and collection experience was smooth and largely hands-off.
Tesla: Bring Your Own Floor Mats
In the current risk-off mode, markets are focusing on profitability. Specifically for Tesla, all eyes will be on gross margins when it reports Q2 2023 earnings. Will margins remain close to 20%? That is a key question, and much will depend on Model 3 and Model Y.
When we picked up the Model 3, we noted a few surprises:
Did not come with a Mobile Connector, so we had to purchase the charger separately from Tesla ($230)

No floor mats! That was kind of like a joke when we noticed it days after the purchase. Bought them from Amazon for about $100.
Guess Elon Musk had to do what he had to do to maintain those margins by reducing cost and simplifying the production process. So, BYOFM (Bring Your Own Floor Mats) for Model 3 customers who are not opting on the fancier versions!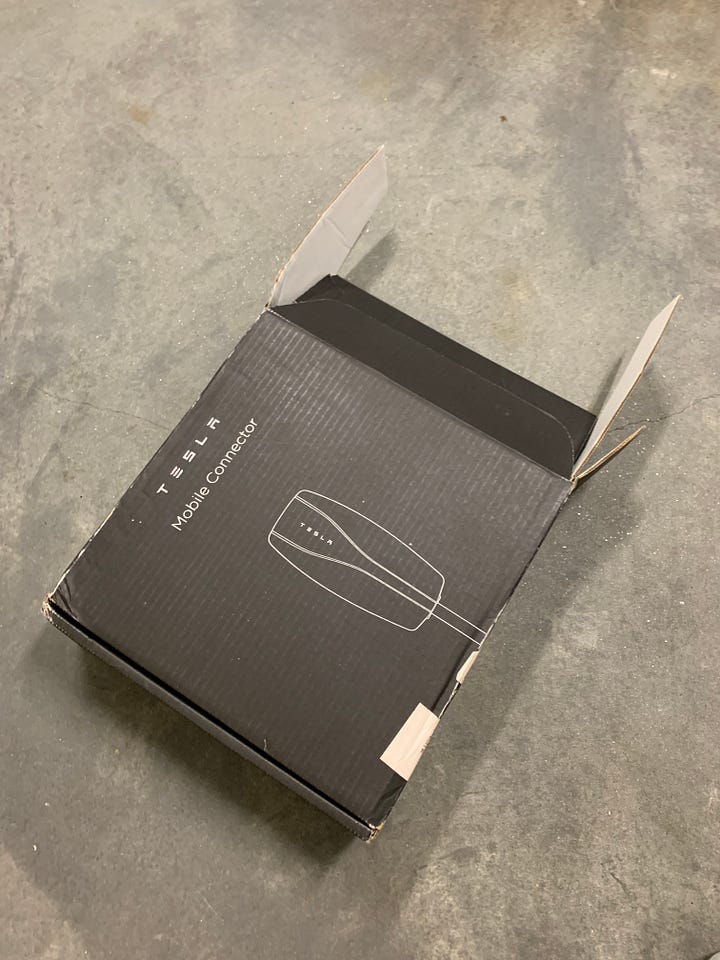 Model Y and Model 3: Loyal Customers for Good Reasons
Elon Musk fandom aside, I have to say choosing Tesla for our second car was the most sensible option. We were already familiar with the software, the app, and the nuances of operating and maintaining a Tesla vehicle. More importantly, we have been more than happy with our Model Y since December 2020.
I can see many Tesla owners being pretty sticky. Tesla cars are just great, solid products, underneath all that media noise.
Tesla may just remain the dominant electric vehicle maker for a while.
(Author is long $TSLA)
---
Subscribe to Consume Your Own Tech Investing FOR FREE to receive a welcome email with the following:
Latest Top 10 positions in my high conviction portfolio that combines value with growth stocks

Book recommendations on investing, consumer and technology sectors

One article delivered into your inbox every Tuesday

Preview of upcoming articles
Follow me on Twitter @ConsumeOwnTech and Commonstock @ConsumeOwnTech
---
NOTE DISCLAIMER: This blog does not represent investment advice and is solely the author's opinion. Contents herein are for educational purposes only. Any discussion here is not an offer to sell or the solicitation of an offer to buy any securities of any company. The author is not a stockbroker or financial adviser. Consume Your Own Tech Investing makes no representations, and specifically disclaims all warranties, express, implied, or statutory, regarding the accuracy, timeliness, or completeness of any material contained in this site. Consume Your Own Tech Investing recommends that you do your own due diligence. Please see the full
Disclaimer
on the
About
page for more detail.